Here you will find a collection of photographs prior to my semiretirement in 1992 and since then. You'll also find information on my charity tennis tournament. A lot of people have wondered what I've been up to. I retired from my career after 24 years. My feeling was that it was time to play my biggest part -- MYSELF! I must say that it has been the best thing that ever happened to me.
So many fans are disappointed that I'm not currently acting, however some may not realize that the process I'm in at this time is necessary and vital for my personal happiness and well-being.
I hope you enjoy the past and present journey you'll experience through this site. I am working with an excellent team of specialists at emediastar to make this possible. Thanks for stopping by!
Enjoy!!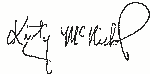 Kristy